Are you prepared to take care of yourself — & your loved ones — for at least 72 hours (when tele-communications are unavailable), as recommended by FEMA and the Mayor? After a major disaster, can you be self-reliant for 3 days (the estimated time it will take for first responders to arrive)?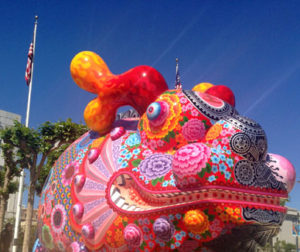 Huh?!. I am not.
I am lucky to have taken a shower today, and have a clean diaper and fresh iron-rich food for my lil cherub. What day is today anyhow?
The short story is:
As a result of my conversations with head of households (moms), child caregivers, and first responders over the past few years, I have discovered that parents are set-up to fail and need extra help, so I am inventing an in case of emergency helper for families. I have discovered a great need for having a Child's Safety Net, an Intranet of Things (IoT) web service.  Nothing like this exists today.
We are creating Family Care FAQs app. An emergency preparedness & response tool for the (~20M+ American) parents who have kids under 5 years old. My partner and I, are working hard to deliver a secure "mommy helper" that enables families to be more flexible with everyday parenting, and more resilient to emergency-related hardships. A "parenting hack" that effortlessly applies EMS best practices & protocols. A new, gold-standard model for family emergency prep.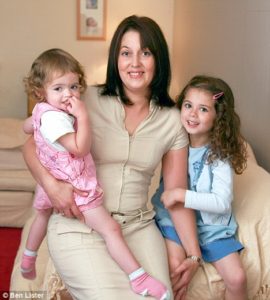 The long story is:
As a new single parent living in San Francisco, I was surprised (and at times troubled) to learn:
Who else is impacted by this?
How vulnerable I feel when it comes to emergency preparedness.
How many other families are in a similar situation, with a single head of household and dependents?:

Roughly, 20 million kids under 5 years old, live in the states
It is most common for kids to live with 2 married parents (64% of all households with children)
The second most typical family structure is for kids to live with their mom only (24% of all households)
That means ~833K young kids (0-4 YO) depend on a single head of household, in the US
In the San Francisco Bay Area, there are ~450K kids under 5 years old
In San Francisco, ~55K kids are under 5
In the USA, ~4 million babies are born each year
[*2012 census]

What about parents who are taking care of their own (frail) parents and in-laws too? Non-self-regulating kids plus pets plus elders in the home?

What happened to the young families in New Orleans?  During the aftermath of Fukushima, Japan? Were kids in school during the Gorkha earthquake, of Nepal? How did Moms cope in the 2004 9.1 earthquake (and ensuing tsunami) off the Sumatran province of Aceh that killed more than 230,000 people in 12 countries? As a best case scenario, of everybody being alright…that interstitial time between realizing a regional disaster has hit and knowing your child is safe, and hugging your child must be unbearable, and heart-wrenching. It's too much.

Why is it detrimental to over rely on our mobile service?
With a few exceptions, everyone I know has an over reliance on cell phones. What I am suppose to do, when my people are unreachable by phone? How can I mobilize my resources, and provide continuity of care for my young son (who thinks his name is 'Lazerman'), if my phone is out of order? Counting on a knee-jerk, last minute reaction is riddled with errors, and foolish. If my phone does not cooperate, I will probably get so mad and frustrated, I will actively destroy my phone and throw it out a window. Oh yes!
Why do I give so many directives and have so many touchpoints?
I can not find an easy way to debrief sitters nor loved ones about family emergency details and home.  On boarding sitters and our inner circle about our home and 'in case of emergency' details — via email, ad-hoc texts, and printouts on the fridge —  and cobbling together maps, photos, random numbers, URLs, and wifi access is a mind numbing, repetitive & impractical chore. Still, how is my baby's daddy going to help take care of my son in a widespread crisis? What if we had a consolidated, easy to share, Go-To Family Emergency Action Plan?
When will it be time to use bio-hardware to uniquely identify humans?
People microchip pets, but not kids. Maybe it's time to microchip children?
How come emergency prep is a low priority for majority of families?
That if my child's safety is #1, then why does properly preparing for an emergency remain a low priority? Nearly 60% of Americans say they are NOT prepared for a natural disaster (according to AAA).

What factors prevent day Care/pre-Ks from using 21st Century technology to help with administration? Why are they stuck in 20th Century? 
Parents must fill out extensive State Department of Health and Human Services 'in case of emergency' paperwork ANNUALLY in order to enroll their child into childcare/school. For ex. Each year a parent must hand sign and complete each of the following forms…:
lic-613a-personal-rights
lic-627-consent-for-medical
lic-700-emergency-info
lic-701-health-history-physicians-report
lic-702-health-history
lic-995-parents-rights
….only to have them be buried in a school admin office folder somewhere. This is too tedious, and simply archaic. Isn't there some way I can have all these vital details conveniently at my fingertips, within a few seconds, to improve findability for me (and for people I hold accountable)? Furthermore, if it's such a pain in the ass to fill out the form questions during a (relative) time of peace, what will happen in a stressful state of emergency, when I really need to have the answers? There is an obvious need to reduce redundancies. Who can read my handwriting? And I guarantee you I will never update the data on these forms once I have submitted them. When did my data become obsolete? Beats me.
Why must I spend ~189 hours (~8 days) filling out same forms manually, for each child I have? 
Veteran moms/parents know, that over the lifespan of 1 child, the parent must comply with completing school forms over and over again. So how many times will the parent be required to fill out forms? For ex. over the course of 18 yrs (1x/yr) x 1 child x 7 forms = 126 forms. If it took 1-1.5 hrs per annual submission = ~126/189 hrs = 5/7.8 straight days of filling out forms for 1 child. If you have 3 kids, a parent should expect to spend nearly a month strait, filling out these forms. This time suck needs to stop. Parents need to be able to save precious time.
Why is the market fragmented, and lack a single Family Emergency System of Record/Form? 
If I could have and give better family emergency information (i.e. accurate, complete and legible data) and if I never had to fill out a consent form manually again, I would be happy. Dear universe, I want an app, that is Uber/TurboTax/Common College Application like. That lets the head of household share family emergency information with care providers in 1 click, and comply with the annual childcare enrollment form requirements easily in 1 account.
How come the quality of care during the first 5 years of life are critical determinants of future health outcomes?
One of the primary initiatives of the California Surgeon General Nadine Burke Harris in 2020 is to be more resource efficient in managing health, by successfully decreasing Adverse Childhood Experiences (ACE):
"What the science has shown us is that it is possible to mitigate against the impacts of childhood adversity by buffering the toxic stress response," says Dr. Burke Harris. "With caregiving support, we can see neurological, immunological, endocrine, and epigenetic changes in individuals that have had exposure to ACEs.""Adverse Childhood Experiences and toxic stress will cost California over a trillion dollars in the next 10 years," said California Surgeon General Dr. Nadine Burke Harris. "This research demonstrates that our imperative is not only ethical and moral, we have a strong economic imperative as well."
What neural pathways develop in the first 5 years of young humans?
Data compiled by the Rauch Foundation found that 85% of a person's brain is developed by the time they are five years old!As a result, the first five years of life are critical to healthy early childhood development. As with physical development, cognitive milestones represent important steps forward in a child's development.

But why focus on the first 1000 days? Why focus on 1st 3 years of a child? How does healthy caregiving impact a child who is 0-5 years? What emotional learning takes place?

What assumptions I am making? How can I empower an uninformed miscellaneous tribe?
A failure to communicate. Parents list contacts on forms, but don't inform their contacts that they have been designated emergency contacts. Often, telling sitters about emergency precautions does not happen at all.  There is a big dis-connect. What assumptions are being made? Can we set expectations better, to mitigate confusion, known risks and predict probabilities? Reduce back up support response times?
When does the ongoing management of physical pain, pressure and stress end?
The great extent to which fatigue, oxytocin, miscarriages, 1st and 3rd trimester bodily changes, and sleep deprivation impairs a parent's ability to remember key details, and think clearly. Having 'reminders to self' can go a long way to curb mental and emotional exhaustion.

Moms need time to heal, figure out self care while figuring out how to care for a new life.


How trusting are consumers today? If Americans use mobile banks more, and have they shifted their levels of trust with privacy? Security? 
Similar to many moms and grandparents I know, I have changed my banking routines within the past 10 years, and mainly manage my financial assets with online systems. But I have no trusted management system for my greatest asset, my son?!. To date, I can not keep track of detail-sensitive health, identity records, phone sequences, nor memorize them by heart. Isn't there a digital form of baby-proofing the home? It would be the ultimate baby shower gift! How can I use "business system continuity" planning principles to streamline running my own household? It is time to replace paper forms and emergency binders with a mobile app for greater access — ensuring secure anytime, anywhere access to data (even without internet or cell service).

 Family life is inherently nomadic, and family norms require explaining. 
My closest relatives live a plane ride away, like a lot of other American families today. So, as a "Stay At Home" mom, I depend on a disparate local village for help here and there.  How can I more efficiently transfer my knowledge, have peace of mind, and save time too?
 Could digital automation can save me precious time?
Woohoo! Having the sitter arrive can be such a glorious moment.
Still for me, the logistical minutia of trying to get childcare help to show up, get something (other than tending to home and children) done, and get out the door, is an especially blatant waste of time. The task of transferring my responsibility of taking care of my son (dependent) to others, and having first time visitors in my home while I am not home hemorrhages my time with the same FAQs.

Could I automate rote instructions by 60-11,340x?

I would rather spend the transition time addressing more pertinent questions about the present circumstances affecting my son, or learning more about my care provider, than regurgitate need to knows. Can I shift the conversation, transform it into a more meaningful talk/interaction?

 What will motivate me, to get it done? Set goals? KPIs? Objectives and Key Results (OKRs)?
It is not a lack of awareness. I have cognitive overload, and too many to do checklists.

I accept that incidents and emergencies may be out of my control, and arise unexpectedly. Knowing how to minimize my family's recovery efforts is within my control. I get it! However, I now need to do it, not know it. And while I am aware of best practices, I have a chronic inability to put them into practice. It is just hard to do. I spend time worrying, without action.
Leveraging the ubiquity of mobile technology,  can I re-prioritize as I navigate routines "in these times" where Time = Money. Health = Wealth. During an economy of attention. Baby steps?!…
How can I gain flexibility as a parent?
I try to avoid the chore of manually giving sitters and caregivers orientation training.  I know I re-hire sitters in part because I will not have to re-explain the in's and out's, and scenarios of our family life. Is this a valid criteria to go by? It will make for a smoother hand off next time, I tell myself.  Replacing a fantastic sitter — who is familiar with the family ways and preferences and able to function independently — can be challenging for a family.
What is going on in this digital era of parenting, when use of software as a service solutions are rising? 
We are in a grand new era of expecting services on demand (24/7, from anywhere), and of parenting using third party providers. For ex. I can get:

weekly diaper service to my home (earthbaby & honest co)
laundry service take regular care of our stacks of dirty clothes (sfwash)
professional maids to clean and tidy our dwelling (yelp)
sitters/nannies within hours (urbansitter)
a dog lover walk my four legged baby (rover)
baby products & books at my door within 2 days (diaper)
a valet anywhere, to have somebody else find me a parking space for my car (lux)
amazing local organic prepared food  & fresh picked farm direct produce & trucks pop up and feed me (off the grid, good eggs)
a love interest with a swipe of hand (tinder)
youth soccer team score & updates online
kiddie chauffeur to shuttle my child to after school activities (kidskab)
free home interior designer recommendations (pottery barn, serena & lily)

Don't all these services seem frivolous (like "nice to have's") in comparison to an assurance which, in the face of a disaster, improves a family's capability to recover. How come nobody can help me tackle our ever evolving emergency kit(s) and needs?


If somebody could personally guide me with the high-impact tactical things that our family needs to have in place, give me a quick-start recipe for success and prioritize and build my competencies properly, I would love them forever.

Does the "new normal" mean adapting to change? Is change the only constant?  
We as parents must adapt to the "new normal" of volatile climate change weather, and of terrorism threats and more. Experiencing a crisis is no longer a question of if, but of when. No family is immune from this reality. I am at a lost when it comes to hiring a family emergency prep expert to address the facets of crisis management in a contemporary relevant practical way, for my particular family make up. If I only had 10 minutes to evacuate my home, how would my course of action differ from that of a 7m pregnant mom, with toddler twins in school and husband out of state on business?

Communication is critical for every family, yet in what ways is it even more important for co-parents, and blended families?
Can families that are separated, or separating, work as a team for their kids' well being, instead of sabotage their kids with their adult conflicts? For co-parents, and recently divorced couples — who may have power struggles over their kids, war about things impacting their changing family, and difficulty communicating — wouldn't it be especially important to have a neutral platform, where kid's safety is truly the focus? A kid emergency-care centric knowledge base (intra-NET) where the parents can be on the same page, share facts, and establish common fair ground.

Technology is not the answer. Is the best solution, actually a low tech solution?
Having an analog "babysitter manual" is most useful, in some cases. Is the best solution sometimes to have a printed PDF? A little compact ID card for your kids bags, and clothes et al. For sure! Having a single-source service that makes, and manages an analog version, would be so handy. At the end of the day, having the ability to access the info more conveniently, according to my own preferences, would be a huge win. Regardless, nothing can replace a low-tech plain print-out version. Having an easy to read, action plan on laminated paper is essential during the state of an emergency. I want my inner circle of contacts to be able to access the emergency info without Wi-Fi service, without downloading a native app, without email, without cellular service, without an internet browser, without a charged mobile device, without SMS service, without a power source, without a computer.


How come time and empathy gets so warped? 
My baby's 2 minute cry seems like 10 minutes. Or eternity at times. Isn't hearing your child cry stressful, and seem longer in duration than it actually is? It can be difficult to find a way to stop the crying, under normal circumstances. Of course, listening to another person's child cry can be super distressing too. Not only that, but how come the sound of a baby crying can sometimes sound exactly like MY child crying? I know it is not my child. Its like twin-freaky-connectedness. I want to soothe a crying baby.  How do parents keep their wits and deal with all the anxiety of  trouble-shooting an emergency situation and comforting a crying child simultaneously?

Birthing a child is traumatizing. Can society accept that being a healthy normal mother is both a milestone, and painful experience? Adults, with infants, and little toddlers, and birthing women in particular, become handicapped in many subtle and all too many NOT so subtle ways. It is natural and healthy to feel disabled post-birth. If you are a mom, do recall the pain of your genitals being ripped apart by birth, or a major surgery and/or both? If you are a father, who's seen a birth, do you recall a lot of blood, sweat, tears, and alien-like fluids everywhere? It seems to me, that birthing is a traumatizing experience, no matter what happens. For a mother, it is beyond words. Then after birth, there is the 4th trimester people! Aiaiaiiaiia, mi gente, it takes a long time to heal from the event of a miraculous birth. In my case I had to do things:

without glasses,
using the less dominant hand,
being 30-50 lbs overweight (as a wider load or with extra weight on back aka the baby on the back),
with less agility due to sore, numb restricted circulation to ligaments, neck and/or abdomen
with extremely limited mobility because of a mutilated sutured genitalia/butt. I had to sit on a donut for months.
with 2 chipped front teeth (my son broke my 2 front teeth)
and so on and so forth…

Thank goodness, having kids is a labor of love! Parenting young children is a hands-on job that requires a lot of undivided attention. Even simply talking on the phone, can be impossible. My son will RIOT instantaneously. Moms need to use both arms to tend to young children… Babies need to be held securely. Young kids need a parent to buffer falls, actively hold their hand, or play defense, be physically involved in activities et al. Pre-k kids experiment with everything, and will test known boundaries and actively challenge safety rules. Fearless/curious and fearful/shy kids require different parenting techniques, to comfort them and help them process a situation carefully.  No matter what, providing care with both "hands-on" drastically restricts a parent's ability to do other tasks at all or well. What are parents to do with their 2 hands when they need to react to an environmental disaster? And when a parent's capabilities are compromised?Appropriate rapid response decision making is more critical.

What can we learn from hindsight, and with foresight? 
Strangely, our parental instinct may be counter-productive. What can we learn from hindsight, and with foresight? For ex. if an earthquake strikes, parents instinctively want to run to their children's side, instead of cover duck and hold (and have their children know to do likewise). How can a parent lead by example, and reconcile their own mindset – and thereby better handle the welfare of their children, and encourage their willingness to cooperate and listen? Exposing kids to emergency kit items is a fun activity for curious youngsters (just make sure they don't break or hide things).  Show them how things work. They can be such good helpers, and ask wonderful questions.
What are the current mechanics of the Pre-K Childcare business?
1. Monetary opp:
According to Steve Schlafman, of RRE Ventures, "Pre-Kindergarten education is a $45 billion dollar market in the U.S. alone, with over 12 million children enrolled. Anytime you find a business that still uses paper, email and Excel to run their core processes, there's generally a pretty big opportunity".

Access to good pre-K care is low in the US, we're ranked 26th globally. And we want think tech can help to change parents expereince with extended childcare options. We are going after an industry relatively untouched by software. Going into a business with a tool that can help them deliver better services for a family's network of child caregivers.

2. The Prek providers user personas needs more researching, yet
in brief, as a sweeping generalization:
Typically small daycare businesses are excellent with nuturing and playing with kids, providing empathy.  Zen calmness and patience. Brilliant with social-emotional interpersonal development, and conflict resolution. Creative.

Not so great with logical organizational skills, administrative tasks.

The core skill sets required of masterful hired child care help are almost antithetical to rational communication & records keeping. It is rare to find a high quality small prek that is equally good at managing parents, and administration. Usually the scenario is that daycare is "either or" not "and also".

Is it true "that which does not kill you only makes you weirder"?Have you ever had a brush with death? Here are 4 eye-opening life experiences I have had:

#1 – When I rented my apartment in the USVI, while working as an Americorps VISTA volunteer as the Founder of a children's literacy project, I did not realize I would be most thankful for my shower. It proved to be a secure place for me to sit while a hurricane passed over and wreaked havoc on the small island. A safe cement-bunker.
#2 – I never would have suspected that Howard Stern's real-time radio show would be my first media source, my first informant of what the world will remember as 9/11. At the time, I was working in NYC — less than 5 miles away from the WTC, at my Fifth Avenue 16th floor office in the Trump Tower, in Manhattan — when I heard the radio report of a plane crashing into the WTC. We all evacuated the building. Since CBS was located in the Trump building as well, CBS always had a large screen display of their news broadcast in the lobby. There I watched live coverage of  the second plane hit the tower,  and could simultaneously see smoke rising out of lower Manhattan when I looked down Fifth Avenue. This is no movie people. How could 2 planes crash into the World Trade Center? Regardless, I was forced to walk home in eerie silence to Brooklyn in heels/barefoot, among scattering bewildered crowds, on an otherwise fine day in September.
#3 – Then, during the summer of 2003, in a sweltering NYC heat wave of "diabolical" "dangerous heat and humidity", the NYC electricity-grid went out during "regular business hours" creating a lethal, regional 30-hour blackout affecting 50 million people (8 Northeast states were heavily impacted including Ontario Canada). What, no subway rides now?!!. I spent half a day hiking home – amidst mass confusion . Everybody was unclear of true root cause of the power outage. At least I was not trapped in the subway (that also spilled 30 million gallons of sewage into our waterways because the backup power wasn't working at some wastewater treatment plants. )
#4 – Nor would I have guessed that I would miss my chance to see Kelly Slater  — surf into his 11th World Championship title on the pro surf tour — because I was catapulted 15 feet, landed on street cement, and break both my legs. A reckless driver hit me while I was in my lane, heading to the legendary surfing event at Ocean Beach. As a result, I'm bionic, and enjoy leveraging technologies.

Parents have the right to share child care information with people who need to know. So why can't parents have tools to manage their data in order to advance family health and well being? "Don't ask what the government can do for you, ask what your community can do for itself."  Aays Ayesha Shakya, in her NepalTimes article "Preparing to be Prepared".  "Our best option is to decentralize risk management to the household, village or municipality level," said Surya Narayan Shrestha, an engineer with the National Society for Earthquake Technology-Nepal (NSET) .It is time for moms to take matters into their own hands. Therefore, I propose to build a CONSUMER-MEDIATED EXCHANGE (CME), as part of the broken, privatized American Healthcare system, known as the Health Information Exchange (HIE). Need I even get into political violations we face as women, living under the current Trump-led US Government? I am frustrated and angered that The Dept of Health and Human Services does not even have a central database. Is it running on infrastructure from 1980s? 1970s? How can we expect them to identify and place a child back in his or her rightful home?

As an extreme example, as my doula mentioned, if there is a widespread disaster with volumes of kids lost (separated from parents), kids will become property of the state, and go into foster care system. Is the status of the children who are currently being kidnapped by the US Government at the southern border (and separated from their parents) ,"Property of the State"?

Still, can we overcome our preoccupation with post-disaster response after earthquakes and floods, and pay sufficient attention to preparedness and risk management issues which are about being ready at the home-level? At the end of the day, ultimately parents and legal guardians are responsible for the well being of their kids, not the temporary care providers. Safety starts in the home.

 In many ways prepping for emergencies, is predictable & ripe for AI

Every family is unique. No family is immune to emergencies.
"Regardless of the amount of safety measures you take, you just can not prevent every accident. That's why you need to be prepared for emergencies" says First 5 California.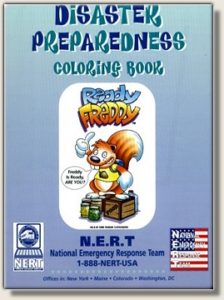 Is there a realistic solution, to help? Yes. emcaso is not a magic bullet. But the unique technology does offer benefits . More peace, and more logical order please.
Questions, concerns, issues? Want to help? Have ideas? I would love your input. [email protected]
To learn more about us, see our: Partners & Leadership.